My professional experience as Lead Process Engineer and Process Head of Department in the Oil and Gas industry is summarized here. It has a different format than a traditional CV. If you want to get my resume you need to contact me.
With 24 years of professional experience, I lead Process teams in Oil & Gas projects, from Feasibility Studies to EPC, for Onshore, Offshore and Floating Facilities (FPSO, FLNG,…) and LNG. While ensuring quality outputs within schedule and manhours budget constraints, I motivate my team to provide a cost-effective and easy-to-operate design. On Proposals, I challenge the technical dossier to deliver a competitive offer. I am currently Lead Process Engineer at North Oil Company, Doha, Qatar.

Principal Lead Process Engineer
Process Head of Department
Samsung Heavy Industries, South Korea
Saipem, France and Indonesia
Lead Process Engineer
Technical Advisor
Process Engineer
| Country | Duration |
| --- | --- |
| France | 15 years |
| Indonesia | 6 years |
| South Korea | 2 years |
| Qatar | 1 year |
| Malaysia | 1 year |
| Germany | 1 month |
| Singapore | few days |
| Thailand | few days |
| Australia | few days |
| Finland | 2 weeks |
| Myanmar | few days |
---

Platforms
Wellhead platform
QATAR GAS NFE Gas production Platform – FEED
TOTAL Block-2 Injection Platform – EPC
ENI Blacktip – Proposal
CONOCO PHILLIPS North Belut – EPC
RELIANCE KGD6 Block Field Development – Proposal
BP Tanggh GPF – EPC
PTT THAI OIL Bonkgot Phases 3E and 3F – Basic
TOTAL PP Condensate and WP1 Well injection surface facilities – EPC
TOTAL South Pars – EPC
Production platform
MOBIL Yoho Development Production Facilities – EPC
Pipelines
Single phase and multiphasic systems.
Steady-state and transient hydraulic studies with OLGA.
Onshore and subsea pipelines.
Floating Facilities
I worked on FLNG, FPU, FPSO, LNGC and Regasification units.
Process Systems
Oil/Gas separation
Gas compression
Gas dehydration
Condensate stabilisation
Flare system
Utility Systems
MEG regeneration unit
Hot water system
Sea water system
Power generation
Desalination
Air and Nitrogen system
Produced water treatment
Steam
etc.
Hull Systems
Bilge system
Marine Diesel system
Ballast system
Power system (Essential and Emergency DG)
Sewage treatment
HPU
etc.
LNGC and Regasification
Onshore – upstream Oil & Gas
Central Processing Facility (CPF)
LPG production plant
Onshore – LNG Storage & Regas
Standard and Small Scale LNG storage units.
---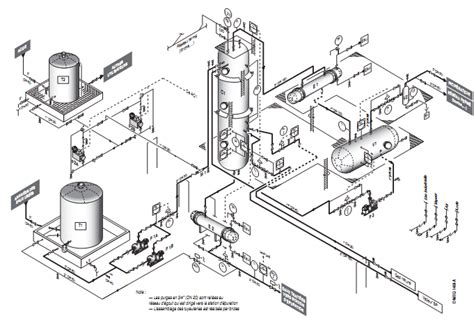 Conceptual Studies
FEED
EPC
Development
Outside the proposal and project activities I participated in some developments.
I wrote guidelines like the P&ID work instruction. Each company is constantly evolving and this type of document need to be revised to fit new organizations.
I improved some Excel calculations notes. Most of the time I introduced VBA coding. Some Process calculation notes are very iterative and their programming demands to examine the calculation duration reduction.
I have also developed two software in java.
I did a Life Cycle Cost analysis (NPV, IRR) to optimize the FLNG capacity through studies, with many scenarios.
---