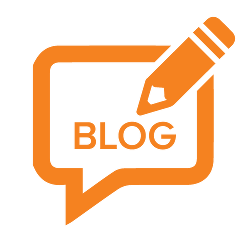 Welcome! I'm happy to publish my first post on this Process Blog. As an experienced Lead Process Engineering working in the Oil and Gas Industry my goal here is to share various topics related to work.
I really hope that this blog will not be one way. Your comments will be helpful. No one is owning the truth and there is always something interesting to learn from other people.
This blog is written in English as well as the entire website. I'm French but I mainly write and speak in English in the office. However my English is not perfect. In advance, forgive me for that.
Below is an outline of what I will post, based on the forecasted Categories.
At Work
I will talk about the international work environnement and my experience in several countries. I think it is a rich experience to have the chance to work abroad (from my country, France).
I'll also share my experience as a manager (Lead Process Engineer and Head of Process Department). 
Productivity
Productivity posts will mainly cover "time management". I don't like this expression in fact. You'll discover why in the posts related to the subject!
Tools
In the Tools posts I will mainly cover some IT tools like VBA and Java. VBA combination with Excel is very common in my industry. However, there is still some room for articles on this subject. Most of us are using Excel but there are always things to learn about it to facilitate our work.
I will also cover some hardware tools (which became more and more trending with the work-from-home practice).
Most of the time Productivity and Tools are liked. However, I'll keep both Categories separated.
Process Engineering in Oil and Gas
Here I will talk about Process Engineering technic, calculations, methodology and so on.
Calculation is a common identification of what an engineer is doing. That's (partially) true. However I don't expect to publish a lot of technical pots on this blog.
Thoughts
This is the last category of this blog. Still, it is an important one for me. The related posts may be more personal. Everybody is different. I want to tell what I'm thinking as a Lead Process Engineer working in the Oil and Gas Industry. Some will dislike or appreciate. Probably. I want to share my thoughts and everybody will be free to comment on my posts.